I am an Associate Professor in the Department of Physics and Atmospheric Science at Dalhousie University in Halifax, Nova Scotia. My research group page can be found here, and the classes I teach are listed at the bottom of this page.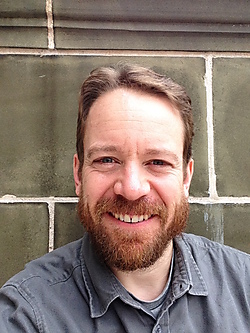 My research career began as a graduate student at York University with Prof. A. I. Carswell. During my studies I visited the High Arctic at Eureka (Nunavut) five times. I have spent about a year of my life in that cold, desolate – and fantastically interesting – place. My Photographic Tour of Eureka was first published near the end of my graduate career in 1999.
While at Eureka I obtained lidar (laser radar) measurements of the stratosphere. The primary interest of the work at Eureka was ozone depletion, and my Ph.D. dissertation was on "High Arctic observations of strato-mesospheric temperatures and gravity wave activity." I joined MIT as a research scientist in 1999, and become a faculty member at Dal in 2002.
In my first decade at Dal I founded the Atmospheric-Optics Laboratory, which built and operated lidar systems in the High Arctic and in a variety of midlatitude field campaigns. I co-founded the Canadian Network for the Detection of Atmospheric Change (CANDAC), which continues to operate the Polar Environment Atmospheric Research Laboratory (PEARL). I was a Co-Investigator of the Phoenix Mars Scout mission in 2008.
My research is now focussed on microwave satellite remote sensing of the Arctic atmosphere and surface, with a particular focus on water vapour. Water vapour is a powerful greenhouse gas, and is of particular interest given the large impact of climate change in the Arctic. For more information, see my research home page.
In the 2010s I become a public advocate for critical thinking and evidence-based decision making. Through countless media interviews (print, radio, television) I argued in defence of muzzled government scientists and helped educate the public about climate change and other environmental challenges. My work was featured in the CBC Fifth Estate documentary Silence of the Labs and I was a frequent guest on CBC Radio Mainstreet. I brought attention to the importance of public-interest science and how unnecessary cutbacks put the health and safety of Canadians at risk. For more information, see my blog (presently inactive).
At Dalhousie, I teach, or have taught, the following classes:
PHYC 1290 - Introduction to Physics
PHYC 2050 - Computer Simulation in Science
PHYC 3200 - Thermodynamics
PHYC 3250 - Computational Methods in Physics
PHYC/OCEA 4411/5411 - Atmospheric Dynamics I
PHYC/OCEA 4412/5412 - Atmospheric Dynamics II
PHYC 4500 - Atmospheric Physics I: Thermodynamics
Contact Information
Prof. Thomas J. Duck
<
tduck@dal.ca
>
Department of Physics and Atmospheric Science, Dalhousie University,
Sir James Dunn Building, 6310 Coburg Road, PO Box 15000
Halifax, Nova Scotia, Canada, B3H 4R2.